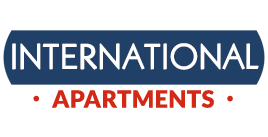 Your Review
Submit a Review

Resident Reviews
|

Recommended: Yes
You are so very welcomed, we hope you enjoy your time with us.
|Recommended: Yes
Perfect size units for just one person, great place — Nice and quiet community conveniently located near the strip
Please let us know if there is anything we can do to make your stay with us better.
|Recommended: Yes
Very friendly group of people live here. Excellent prices, including Cox Cable.
You are so very welcomed.
|Recommended: Yes
Very great for utilities included, and quiet, more than average for a busy area. Manager is the best
We hope to satisfy your every need. Please enjoy your stay.
|Recommended: Yes
The best for the best price. — Very friendly with the best management.
Deeply appreciated, we try our best.
|Recommended: Yes
Very quiet property — good property, very quiet. my only recommendation is fix the wall and the pipes in the last washing room and fix the pool for the tenants.
You are very appreciated as a tenant. The pool construction is stated to be started in mid May and will be all new from ground up. We will get a contractor for wall work in last washing room. Thank you for being a valued tenant.
|Recommended: Yes
Great price, close 2 the strip — Its a quiet place and the area has everything you need
Thank you very much for taking the time to contact.
|Recommended: Yes
The best in town. — Very quick and effective service, expect to stay a long time.
Thank you very much, we will continue to do our best.
|Recommended: Yes
Very comfortable place to live. — Great place, and all bills are in one, utilities, rent, and all.
Thank you, we try to always to be the best.
|Recommended: Yes
Affordable Rent — Very quite, Your utilities are included....
Thank you for your 4 star rating!
|Recommended: Yes
Good Find — After five months, no major complaints. The community is not too large, properly-maintained, has quiet dwellers, has attractive amenities included with rent in addition to free utilities, responsible and responsive staff. You won't find high luxury, however, for a clean, convenient, and affordable apartment community within the Las Vegas Valley, this place is hard to beat, as far as I'm aware.
Thank you so very much.
|Recommended: Yes
Friendly place — good place to live and close to strip and major shopping store, the manager is friendly and very helpful on getting things done here at this property.
We hope to always be the best, thank you.
|Recommended: Yes
Great Place — I have lived in many apartment complexes in my life but by far this is the best Clean, a great pool, barbeque area. Manager is by far the best I have ever dealt with He works with the tenants and relates to them on anything and he is very professional Maintenance done very fast when needed Considering the surrounding apartments this is like living in a 5 star complex as the other ones in the area are trash and not safe
We will strive to maintain that level, thank you.
|Recommended: Yes
Home away from home — A very efficient Staff Richard a wonderful manager and now finally a very quiet and excellent maintenance man A wonderful place to live and enjoy life at Close to the Las Vegas Strip and casino's and stores and bus routes
Thank you, and we will always do our best to satisfy.
|Recommended: Yes
Good property and close to everything and a wonderful manager — good friend and neighbors close to strip as well washing machines as well vending machines for a late snack or soda without going to store.
Please let us know for anything you ever need.